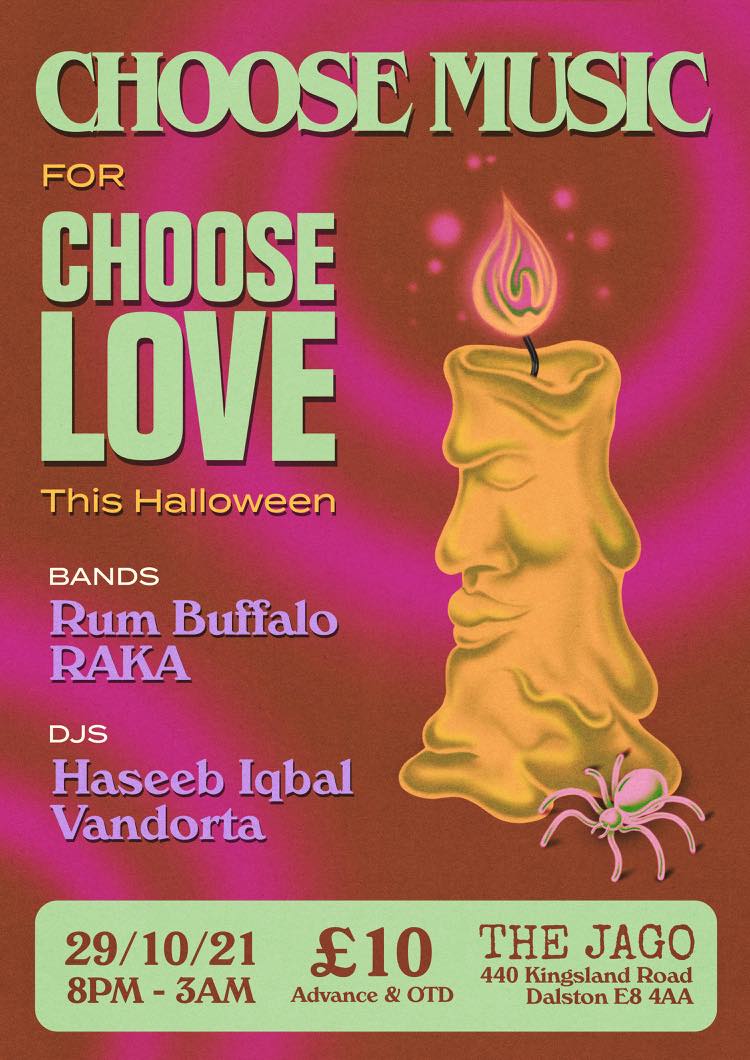 CHOOSE MUSIC for CHOOSE LOVE
October 29, 2021
06:00 PM - October 30, 2021 03:30 AM
Check listings
This Halloween weekend, Amity Collective, will be taking over the Jago for a crazy night of live music and dancing to raise money for CHOOSE LOVE (formerly Help Refugees).
We are honoured to be joined by some incredible musicians, bringing utter mayhem to the stage!!!
– Rum Buffalo are a London-based band, blending the many genres of blues, fiery pop-rock, and space punk with filthy synths and epic horn lines.
– RAKA are an 8-piece ensemble that play traditional music from the Balkans, with a strong focus in the traditions of Bulgaria and Macedonia, as well as the Romani music that spans far and wide across the Balkans.
Also accompanying us on our musical voyage to the Balkans and back will be our two DJs of the night, the wonderful Haseeb Iqbal and Vandorta.
TICKETS ARE LIMITED so please buy in advance if you can: