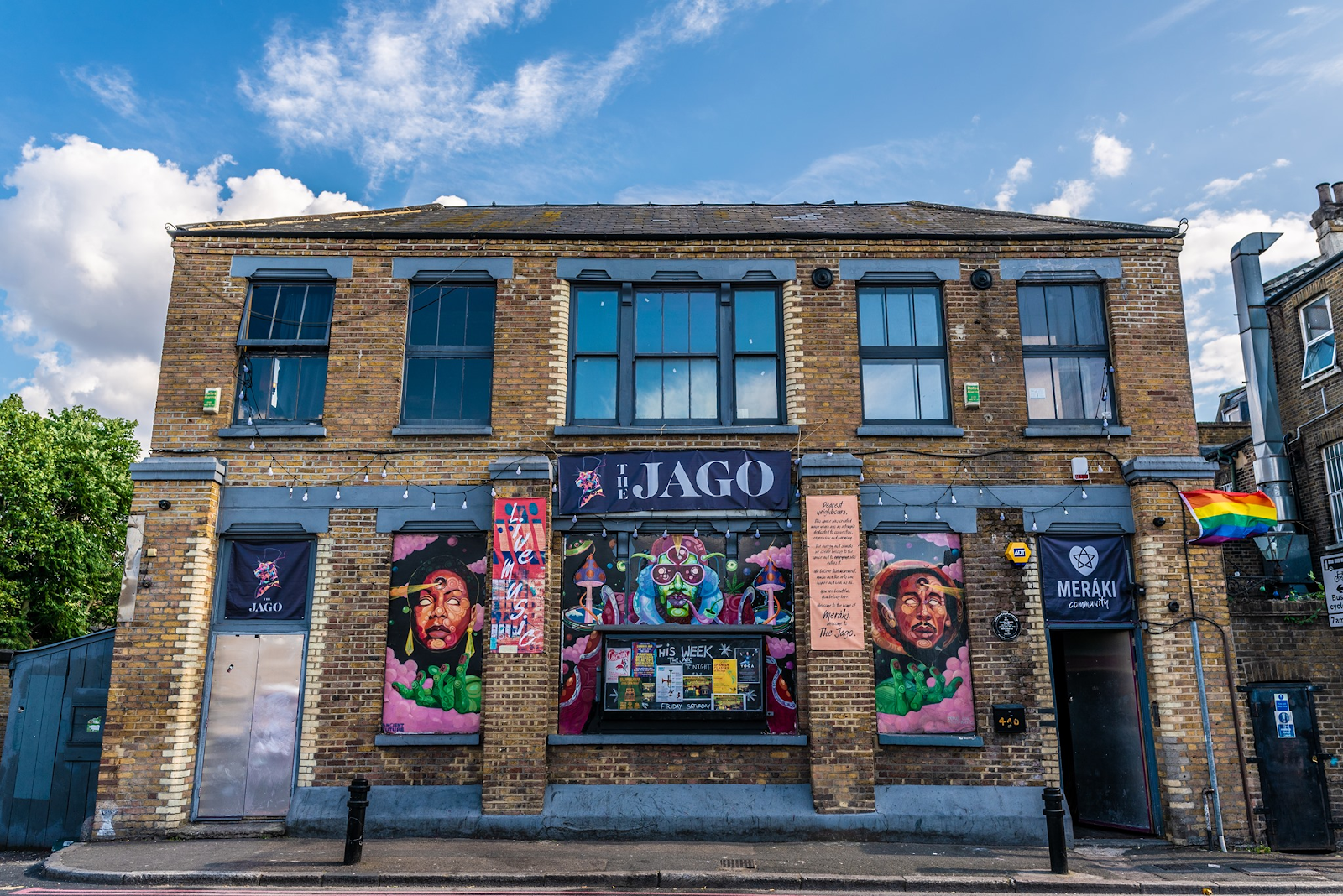 WHAT IS THE DOOR POLICY?
Our policy at The Jago is to allow only those 18 years of age or over on the premises. The only exceptions are daytime events and certain ticketed events at which we will allow those over the age of 16 to attend. At these events, those under the age of 18 will be restricted to the use of our music venue only.
DO I NEED TO BRING ID?
Entry will only be granted to those who present one of the following forms of accepted identification:
– Passport
– European Union photocard driving license
– Ministry of Defence identity card
– PASS Card with hologram
– National Identity Card issued by a European Member State, Norway, Iceland, Liechtenstein or Switzerland
– Biometric Immigration Document
CAN I CHECK MY COAT/BAG?
Our cloakroom operates during gigs, events, club nights and throughout the day and charges £2 per item (coat, jacket or small bag).
We operate a policy of not allowing large bags (anything bigger than a handbag) into the music venue for safety and security purposes. We recommend that any large bags or items are not brought with you to the venue, as these will need to go into the cloakroom.
Aerosols and liquids will also not be permitted into the music venue for security purposes.
CAN I BRING FOOD AND DRINK INTO THE JAGO?
Only food and drink purchased on site will be allowed into The Jago. No items of food or drink purchased externally will be permitted into the music venue.
I REQUIRE SPECIAL MOBILITY ACCESS FOR AN EVENT.
Please send your request in advance of the event to hello@thejagodalston.com or call 07984 801910 – we will be happy to assist in every way possible.
WHERE ARE SHOW TIMES LISTED?
Please check the Events Page and our social media channels for show times on the day of the event. We can be found on Facebook and Instagram using the handle @thejagodalston
CAN I BUY A TICKET ON THE DAY OF THE SHOW?
Tickets will only be sold at the door on the day of the event if it is not sold out. Please check our website, social media channels or alternatively call us on 0207 6830438
to find out more.
DO YOU COLLECT LOST PROPERTY?
Should anything have been lost or left behind while at The Jago please contact hello@thejagodalston.com or call 0207 6830438. We only hold onto items for 3 weeks. After this time the items will be disposed of.
I WOULD LIKE TO SUBMIT A COMPLAINT ABOUT MY TIME AT THE JAGO.
Should you have an issue or complaint, please contact hello@thejagodalston.com and a member of management will get back to you within 48 hours.
WHAT IS THE CAMERA POLICY?
We do not allow customers to bring cameras into the venue.
HOW DO I BOOK A TABLE?
Please head to our bookings page to make a reservation.